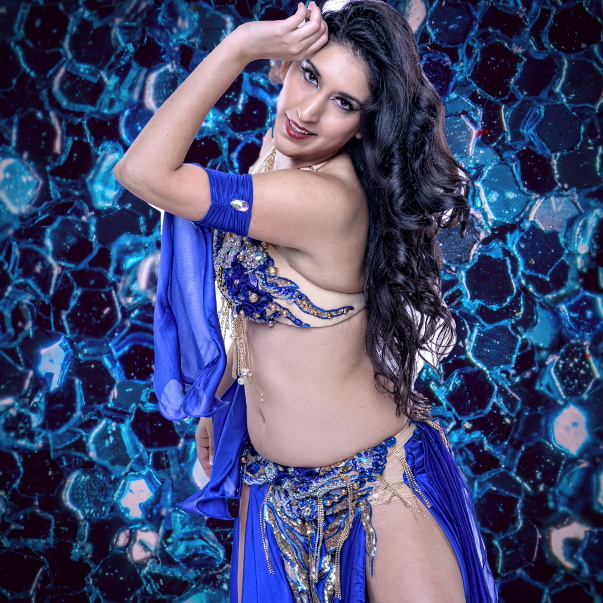 Why choose Mariana when there are so many dancers located in and around the Philadelphia area? By choosing Mariana, you are recognizing that the old adage, "you get what you pay for," is only usually evident when one has buyers remorse in the aftermath. Skip that step and invest with confidence.

Mariana's training as a dancer in total spans over 2 decades and she still consistently trains and perfects her technique. It's not a job, or a hobby, to Mariana, dance is her life, her truest, deepest passion.
Mariana also recognizes that it's important as a dancer, to be knowledgeable about the art, craft and culture, and always offer one's clients the most professional experience. Mariana prides herself on always going the extra mile for her clients to make sure that their event is exactly how they envisioned it.

Mariana won't deny it: she's a perfectionist and she strives to introduce as many as she can to this beautiful dance form. Mariana continues to lead the way in being a top dancer in her field as well as a true consummate professional offering unparalleled performances and customer service.

Hear what some of her clients have to say about their experience with Mariana:
"We just wanted to say thank you again. Everyone was pleased with the performance. They are still talking about your great performance and music choice. Thank you!"- Suzette and Melissa, University performance

"You did more than a fantastic job, you set the mood and had everyone follow you!!! More than I expected and we thank you for making our celebration an unbelievable experience. Again thank you a million times". -S. Posner
"We were extremely happy with Mariana's performance for a 50th birthday party. Mariana is a beautiful dancer and put on a perfect show. In addition to her star quality, her level of professionalism was consitent from the first contact all the way through to the post-show email. I would highly recommend Mariana for you special event. You will not be disappointed!"- C. DiPretoro

"Very pleased with Marianna's performance at our home. She was sweet,professional, on time, responsible and very tasteful. I would recommend her to anyone. we are happy we chose her" -D. Apoldite
"Mariana is extremely professional and talented"- C. Tsipori

"Mariana is a true artist and professional. Before her magnificent performance, we discussed details. She was extremely open to crafting a presentation that fit my specific taste. It was a joy working with her prior to the event. The presentation, itself, was no less than awesome. It started with her interpretation of the Dance of Seven Veils. It featured multicolored veils and haunting melodies. Mariana's motions were mesmerizing. The rhythms she chose were alluring. The pace of her dance was varied; which added to the excitement generated. Her interaction with her audience was consistent and masterful"- B Wozinicki

Everyone was amazed by the experience of having Mariana display her talents. She was very accommodating, professional, and kept everyone excited throughout her performance. I would definitely hire her again for another events. Her wardrobe was outstanding and the music was second to none. My daughters were still dancing and enjoying the music after her performance. Thanks again for making our cocktail party a success. -D Woodlin




Professional Clients:

"Thanks to Mariana, our Turkish-themed art opening party was really amazing, and her performances had a lot to do with it- I especially loved the scarf-dancing, and the candle dancing was tops! We're thrilled with her contribution to making the evening a really special, unique experience". -R. Ozden of Dock Street Brewery, Philadelphia, PA

Do you have a review to leave? Please click on the 'contact me' tab and send it to me. Thank you again!